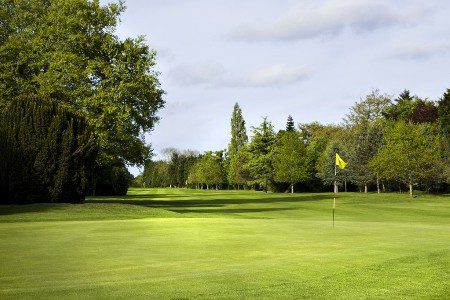 PLAY GOLF IN devon
Golfing in Devon, England: A Golfer's Dream Destination
Located in the southwest peninsula of England, Devon is a golfer's paradise. With its stunning coastlines, rolling countryside, and an impressive array of golf courses, Devon offers a unique golfing experience that is second to none.
Recommended Golf Courses in Devon:
Saunton Golf Club (East): Saunton East is often considered to be one of the finest links courses in England. Set amidst the largest sand dune system in the country, this course offers a challenging layout with undulating fairways and well-placed bunkers.
Thurlestone Golf Club: This cliff-top links course offers breathtaking views of the South Devon coastline. Its beautifully maintained fairways wind their way through a landscape of gorse, heather, and wildflowers, making for a truly scenic round of golf.
Royal North Devon Golf Club: Known as England's oldest links course, Royal North Devon offers a golfing experience steeped in history. Its traditional layout provides a fair test for golfers of all abilities, and its location on the edge of Bideford Bay ensures stunning views throughout your round.
Bovey Castle Golf Club: Nestled in the heart of Dartmoor National Park, Bovey Castle offers a luxurious golfing experience. Its 18-hole championship course is set amongst beautiful parkland, and the castle itself boasts a range of amenities including a restaurant, spa, and lavish accommodations.
Torquay Golf Club: Known for its fantastic year-round condition, Torquay Golf Club offers a challenging and enjoyable round of golf. The course features tree-lined fairways, strategic bunkers, and stunning views across Lyme Bay.
The number of Golf Courses:
Devon is home to over 50 golf courses, each offering its own unique challenges and attractions. From the coastal links of Saunton to the parkland beauty of Bovey Castle, there's a course to suit every golfer's preference in Devon.
Why Golf in Devon?
Golfing in Devon is about more than just the game. It's about immersing yourself in the beautiful landscapes, soaking up the rich history, and enjoying the warm hospitality of the locals. After your round, you can explore Devon's picturesque towns and villages, indulge in delicious local cuisine, or relax and enjoy the stunning sea views. And with a range of accommodations available, from luxurious golf resorts to quaint bed and breakfasts, you're sure to find the perfect place to rest your head after a day on the greens.
So, whether you're a seasoned golfer seeking new challenges or a novice looking to hone your skills, Devon, England, offers an unforgettable golfing experience. Pack your clubs, book your tee times, and get ready to explore the beautiful golf courses of Devon!
TOP GOLF COURSES IN devon